Arif Mohammed
Dr. Ava's vision in creating this program is vital, especially in a time when people have drifted away from the joys of everyday life, love and pleasure. This course touches upon all aspects of human sexuality, and made it feel easy to master the nuances of romance, intimacy, and personal enrichment. You'll leave the program with the tools and skills to become a highly effective Loveologist.
Dr. Amie Harwick
Dr. Ava Cadell has been a phenomenal mentor, inspiration, and friend. Dr. Ava encouraged me to pursue a PhD at The Institute for Advanced Study of Human Sexuality in addition to referring me speaking engagements that allowed me to travel the world and educate women. She continues to be a positive role model to me as a woman and as a professional in sexology. Dr. Ava leads by example with her academic achievements, willingness to lift others up, and her style and grace.
Sexual Health Expo
(Sexual Health Expo & SHE Magazine) "Dr. Ava Cadell is the real deal - a consummate Sexpert who really knows her stuff. She is a regular contributor to our SHE Magazine, and we always look forward to reading her latest stories about what she's discovering 'out there' in the world. She's always on top of the most current news about the human sexual condition, and we consider her a terrific collaborator, colleague and friend. Not to mention the fact that she was also voted our very first ever "Sexpert of the Year" during our Sexual Health Expo in 2015!"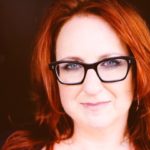 Elle Chase
Elle Chase, ACS, Author of Curvy Girl Sex: 101 Body-Positive Positions to Empower Your Sex Life) Loveology University gave me the tools I needed to set up a practice and successfully coach men and women around intimacy, communication and how to have better sex lives. The instructional and expert videos, as well as the stellar course materials are second to none. There was no doubt that during the program I was getting the most up-to-date information in the most digestible and entertaining form. Thank you Dr. Ava, I couldn't have done it without you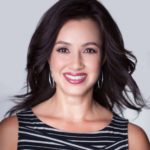 Dr. Sadie Allison
(CEO TickleKitty.com, Sexologist & Bestselling Author of Tickle His Pickle) Higher learning never felt so good than with Dr. Ava Cadell. Her courses at Loveology University on romance, intimacy and erotic enrichment are ever-inspiring, because she engages at the Dr. Ruth level of excellence.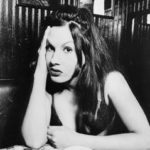 Anka Radakovich
(Author, Sex Columnist & Screenwriter) A great source of knowledge for everyone, from sex therapists and doctors to the average person who wants a new, improved sex life! M.D.s, Ph.D.s, MFTs, LSWs, Dating Coaches, and Sex Educators can add to the sex education of their patients and clients. It's also a fun place for couples to explore their sexuality, from basic sex techniques to Tantric sex and beyond. It take everyone's sex & love lives to a new, sexier level!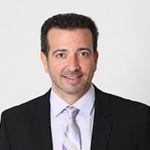 Dr. Hernando Chaves
(MFT, Sex Therapist & Professor of Human Sexuality) Dr. Ava Cadell was my mentor for media and public speaking and I'm so grateful for the experiences I've had working with her on instructional videos and international seminars. As a sex therapist and professor of human sexuality, my career has blossomed in new areas thanks to Dr. Ava's guidance.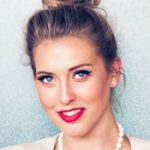 Dr. Nikki Goldstein
(Author, Sexologist & Media Personality) "Dr. Ava Cadell is one of my Guru's as she is an accomplished author, speaker and entrepreneur, who finds time to mentor people who want to become successful in sexual health and pleasure."
Erika Jordan
(Love Coach, Certified Physical Fitness Trainer & Playboy Radio Host) This was a fantastic course. The techniques and love homework are very useful and I will use them with all my clients. I thought I knew a lot about relationships before taking this course but it expanded on everything I knew and I feel so much more well rounded and prepared.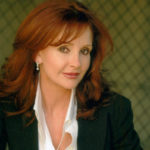 Jackie Zeman
(Soap Opera Star, Author & Radio Host) "As a daytime drama actress I've learned a few things about love and romance" says Jackie Zeman, Bobbie Spencer on ABC TV's General Hospital. "Dr. Ava enriches and empowers the lives of men and women all over the world with her expertise on addressing and solving the many dilemmas and challenges of sex, romance, inhibitions, and intimacy. Nothing is taboo."
Dr. Nancy Sutton-Pierce
(Sexologist, Registered Nurse, Yoga Instructor, Radio Host) Loveology University was my introduction to the world of Sexology as a profession. My new-found passion for sexuality teaching encouraged my return to school where I have since earned my Doctorate in Human Sexuality. My career has since blossomed in many exciting directions; from speaking internationally to a guest spot on the Kendra On Top TV show. I am now writing for Cosmo and many other mainstream publications along with creating exotic intimacy retreats abroad.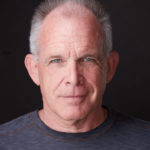 Danny O'Neill
(Actor, Speaker & Sexual Health & Pleasure Advocate) I couldn't miss this opportunity to thank you for creating Loveology University. I just received my Certified Master Sexpert certificate and I wanted to acknowledge Dr. Ava for the masterful job on creating and delivering the coursework. Every step of your process is well structured and the learning environment is healthy and rigorous. I'm excited about expanding my practice and grateful for the dramatic expansion of my expertise. To any who are considering beginning this work, I say .... do it now!
Dr. Cory Honickman
(Modern Monogamy Consultant, Sexologist & Author) As a sexologist with previous training in human sexuality, I was pleased to have gained additional valuable expertise in a wide variety of areas, including Love Coaching, Tantra, and ways to improve one's relations.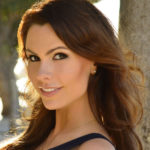 Valerie Baber
(Love Coach, Sex Columnist, Media Personality) Loveology University courses have increased my preparedness for a broader clientele and have added techniques to my professional toolbox. As an intimacy coach, I must be ready to help many kinds of people with many kinds of problems. I was initially intimidated with this responsibility, but my continued education with LU has given me confidence that I'm ready for whatever comes my way.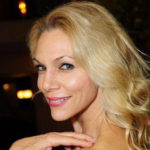 Christina Engelhardt
(Love Coach, Astrologer, Actress & Author) Becoming a Certified Loveologist® and Love Coach has helped me enormously in my practice as an Ordained Minister, Speaker, Astrologer and Intuitive. Now I can help singles to find love and couples to maintain love, which dovetails with my other offerings. My LU education has directly resulted in more success and flexibility for my business.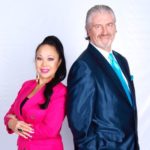 Renee & Jim Gordon
(Renee Gordon, Speaker and Author & Jim Connolly, Speaker, Life & Love Coach) We had a thriving Life Coaching practice and wanted to expand it to include Love Coaching, so after watching Dr. Ava Cadell on TV take a celebrity couple through her Intimacy Bootcamp, we knew this was the perfect certification for us. Now we have a career as Life and Love Coaching that has resulted in a successful and profitable career all over the world!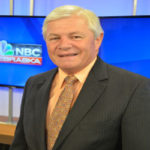 Ed Littler
(Award-winning Sports Broadcaster, TV Host) "The gifts of love are the greatest gifts we can give each other." A profound statement from legendary sex therapist, best selling author and Loveology University founder Dr. Ava Cadell. Anyone who desires true love, a better relationship, and a happier life, and who is able to become a student in Loveology University can't afford not to do so. Dr. Ava has helped thousands of people achieve personal goals and helped make their time in life more content and fulfilling.
Dr. Don Etkes
(MFT, Author, Speaker & Media Therapist ) "I'm deeply impressed by Dr. Ava Cadell's striving for excellence in helping people attain better lives. She has a superb work ethic, great knowledge and a focus that is so inspiring. She puts forth a superb example of professionalism."
Dr. Dennis Neder
(Love Coach, Author & Producer) The student gets to study Dr. Ava's work in an encapsulated, concentrated format. They learn first-hand not only what works and what is important, buy WHY it works and WHY it is important. Simply put, this is the easiest, fastest way to current understanding of the modern world of love. The greatest benefit of LU is getting to know yourself in a deep, intimate, personal way while learning to turn that knowledge outward to help others.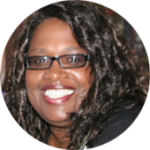 Tamara Payton Bell
(Love Coach, President of Home Pleasure Party Plan Association) "LU is the only university that I have found to give me the tools I need to help assist my clients in finding love and enhancing their relationships. As a home party business owner, getting certified has taken my business to a higher level. I encourage any and all romance specialists to become Certified Loveologists - your business depends on it."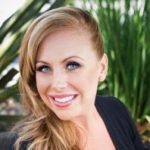 Gabriella Maria
(Love Coach & Romantic Intuitive) I became a Loveologist to expand my knowledge base to assist my clients as a life path coach, and found the certification to be incredibly valuable in rounding out my practice as a Spiritual Romance Coach. The LU Entrepreneur Kit has also been hugely helpful to me for ideas on new career ideas and how to stand out in my field.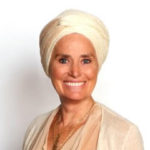 Gurutej Kaur
(Author, Speaker & Kundalini Yoga Master) If you know it's time to learn all the things about love, sex and connection you wished you had learned at home or in school, or somewhere other than the school of trial and error, then Loveology is your answer. Dr. Ava has a vast organized body of knowledge, and her integrity and support is priceless.
Felicia Renard
(Life Coach & Celebrity Dog Walker) I wanted to see if Loveology University's Certified Love Coaching program would be valuable to add to my Life Coaching practice, and I was amazed at all of the content in the courses that can help people to find and keep love alive.
Mick Finkel
(Consumer Products Marketing Executive) Dr. Ava's Loveology University is a love and intimacy rock concert that has given me sexual awakening and clarity that will last me a lifetime.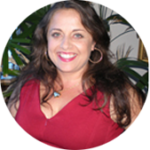 Mimi Basseri
(Love Coach, Designer at Mimi A La Mode) "If Victoria has a Secret…then she learned those secrets from Dr. Ava and Loveology University. Studying the Certified Loveologist course at LU revealed the answers to what I had always thought were secrets about sexuality, from sharing fantasies to multiple orgasms. I feel so lucky that I can now call myself a Certified Love Coach."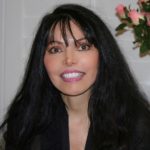 Pamela Cohen
(Visual Artist) Loveology University's program was challenging, but the rewards are life and love-changing. I had never taken online courses before and I was worried that I wouldn't be able to commit the time I needed to graduate, but once I started the Loveologist Love Coach program, I was hooked! From the wealth of knowledge on the slide shows, training videos to the eBooks and multiple quizzes that kept me on track, I'm so happy that I made this leap of faith to graduate and become a Love Coach.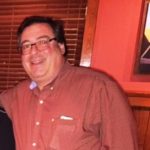 Rob Marx
(Civil Engineer) I've always wanted to be a great lover and now I have proof that I am with my Master Sexpert Certificate hanging on the wall behind my bed. My girlfriend can attest to this as she says I'm the best lover she has ever had.
Gigi Burger
(Film Festival Promoter) I saw Dr. Ava on the Kendra On Top show on WE TV when she took Kendra and her husband Hank to her Intimacy Bootcamp retreat. I was so impressed with all of the unique couples exercises that she had them do, that I talked my husband into enrolling into Loveology University's Intimacy Bootcamp course. We wanted to fall back in love again just like the celebrity couple did on TV. Thanks Dr. Ava for making a love life sizzle again.
Stuff Magazine
"Ava Cadell, Ph.D. Host of the radio show "A Touch of Romance" is the leading cause of freeway accidents in Los Angeles."
Woman's Own
1"The New Dr. Ruth & Sexpert to the Stars."
Cosmopolitan Magazine
"Dr. Ava is the Goddess of Aural Sex"

Redbook Magazine
I wanted to pinpoint the Sex Guru of Gurus. All roads led to Dr. Ava."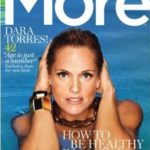 More Magazine
"Dr. Ava is "America's leading sexologist."
Playgirl Magazine
"Dr. Ava truly lives and breathes sex."
Edy Williams
(TV & Film Actress) "Dr. Ava is quite a unique writer on such intimate subjects... which one can have more education on sex... than ever realized."
Baby Doll Gibson
(Author & former Hollywood Madame) "I would have made this book (Idiot's Guide to Oral Sex) required reading for all of my girls if I was still operating. Dr. Ava can teach any man or woman the skills and the knowledge of what great sex is all about."
Alana Curry
(Actress & Dancer) "Dr. Ava is the Dr. Ruth of our generation. Every page is a memorable eye opener."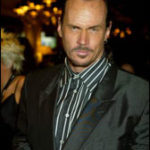 David Fralick
(TV & Film Actor) "I thought I knew everything about sex until I read Dr. Ava Cadell's books."
Shirley Jones & Marty Ingels
(Shirley Jones, Actress & Singer, Marty Ingels, Comedian) "If Dr. Ava ran the world, we would all be too horny to fight."
Terry Murphy
(TV Host & Producer) "If everyone listened to Dr. Ava's advice, this world would be a much better place, and we would all be having great sex."
Sarah Symonds
(Reality TV Star) "I just wanted to tell you that my interview with Oprah went wonderfully. I would not have been ready for it without your media training...and although I only had three sessions with you so far, I can honestly, and literally say, that "Only three sessions with Dr. Ava and I was ready for Oprah."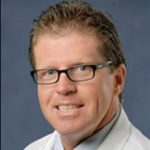 Dr. Ernst R. Schwarz
(Internal Medicine & Cardiovascular Specialist) I personally would like to thank you for your excellent contribution to our "Sex and the Heart" symposium on April 1 in Galveston. The presentation was outstanding and very well received, the attendance exceeded our expectations and it seemed that the audience - composed mainly of private practitioners, cardiologists, internists, and also nursing staff, was very pleased and appreciative, so it was not surprising that almost everybody stayed until the very end. I received several phone calls and emails from health care providers, reporters, as well as from patients from all over the nation who want to get more information about the topic."
Scott Martineau
(Company CEO/President & Entrepreneur) "My wife and I went through the Passion Power program and it made such a difference in our lives we have sung Dr. Ava's praises ever since. I actually invited her twice to lead couple retreats we have organized. I have literally watched her save marriages over a weekend retreat. I have personally referred friends to Dr. Ava and recommended her to many organizations and every single person or company has thanked me for doing so. She is the real deal!"
Alan Thicke
(Actor, Songwriter & TV Host) "Dr. Ava can tell you how to, why to, when to and where to. All you need to know is who to."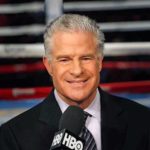 Jim Lampley
(Sportscaster, News Anchor & Film Producer) "Show host Dr. Ava knows sex like Tiger Woods knows golf."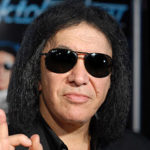 Gene Simmons
(Musician & TV Personality) "You were my first. Thank you for being gentle."
Dan Haggerty
(TV Actor) "My wife and I rekindled the passion we once had by following Dr. Ava's principles."

Maryrose Lombardo
(Business Executive) "Thank you for participating in the "Keep the Honeymoon Alive" event at the Hudson Hotel. We, along with Bayer Healthcare, were very pleased with your presentation. We have received some excellent feedback from the journalists who attended. We imagine that you'll be receiving quite a few calls yourself!"
John Seeman
(Singles Event Organizer) "You spoke to our group for the fourth time at the Stephen S. Wise Temple Singles Social Circle, and the turnout was the largest yet. The size of the crowd was a testament to your popularity."
Irwin Zucker
(President of BPSC) "Thank you for making the evening of December 4th so memorable for everyone at our Holiday Mixer. It's speakers like you who are helping to build our membership by providing valuable ideas. You were great! Your speech was funny, interesting, and stimulating."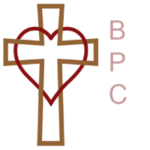 Dee Tucker
(Singles Event Organizer) "Thank you so much for your time and expertise. You bring such passion and interest to your knowledge. We would love to have you back again, perhaps in the fall."
Leon Williams
(L.A. Singles Event Organizer) "Many of the members have told me how much they enjoy your refined presentations of a particularly sensitive area of relationships for men and women. With your professional guidance, audience participants react positively to your group exercises and interactive games. You really have a gift for teaching and bringing people together in good conversation."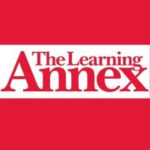 Ira Streit
(former Director of The Learning Annex) "I would like to convey the great regard and respect I have for Dr. Ava Cadell. She has boundless energy, tremendous insights, and creates a non-threatening atmosphere in her seminars where true communication can take place. She always earns rave reviews from students who attend her sessions as well as the staff of our firm."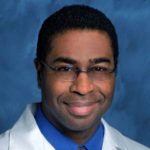 Keith L. Black
(Neurosurgeon, Director of Maxine Dunitz Neurosurgical Institute & Global Speaker) "I am happy to announce that your presentation was well received. Congratulations on an excellent presentation on intimacy after surgery!"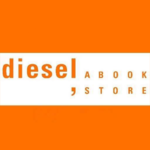 Diesel, A Bookstore
"Ava Cadell's event on Sunday May 4th at Diesel, A Bookstore was a wonderful success. Dr. Cadell was in Malibu to celebrate her book "Neuroloveolgy" and her launch brought well over one-hundred people into the bookstore and her books were completely sold out. Dr. Cadell's exuberence for the subject matter both thrilled and wowed the crowd."
Anthony Robbins
(Author, Entrepreneur, Global Motivational Speaker) "Our guest speakers bring invaluable dimensions of expertise to The Passion Project, and in Dr. Ava Cadell we find a remarkable resource. Mindful Loving: The Art of Intimacy teaches lovers how to explore each other on multiple levels to achieve a lasting and passionate relationship. Ava truly lives her mission of inspiration and empowers people to bring love and passion into their relationships, and into their lives."

The Enbrel Team
"On behalf of Amgen and Wyeth Pharmaceuticals, thank you for taking time from your busy schedule to participate in the Making Connections satellite media tour and local market seminars. The information you communicated about the effect psoriasis may have on a person's personal life was clear, informative and very well articulated."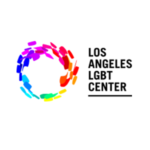 Susan Cohen
(Instructor & Coordinator at LGBT Los Angeles) "Dr. Ava's presentation was the most uncensored and liberating sex and pleasure presentation I've heard in a long time. Maybe the most honest discussion I've ever heard. Dr. Ava's frank discussion about barriers to sexual pleasure and how to overcome them was sex positive, funny and it expanded the participant's knowledge about what all people can do to take responsibility for their own pleasure."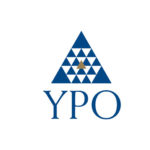 Tom & Ruth Lieberman
(Education Chairs for YPO University) "You were terrific! A YPO crowd has its own "flavor" and you figured out a winning presentation and style. Budapest was the best and highest rated YPO University ever, and you were a big contributor. Congratulations and thank you."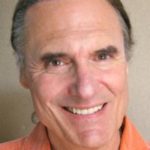 Jeffrey Ullman
(Entrepreneur, Speaker & Dating Expert) "I stood at the back of the room carefully observing the audience of men and women. Normally, half the heads in any audience spend equal time looking at the speaker and looking anywhere else BUT the speaker. But not in your case! Everyone's head was fixed upon you. They were intent on not missing a thing…You captivate so many different people's total attention."
Beverly Cohn
(Philanthropist) "Our heartfelt thanks go out to you from everyone who was lucky enough to be at the Peninsula Hotel. Your keynote speech and presentation was the highlight of our day and we were so happy that you were able to be with us and represent our board."
COMPLETE YOUR NAME & E-MAIL
TO GET YOUR FREE GIFT TODAY
By submitting this form you are granting Dr. Ava Cadell permission to e-mail you. You may unsubscribe at any time